旧仕様の場合、デザイン(柄)を両面共に外に向けて作製していました。
その場合、背面の体に密着する為、デザインを活かせていませんでしたが
新仕様に変更し、体に密着する面のデザインを前面に向け、より一層派手に仕上げます。
In the case of the old specifications, both sides of the design (pattern) were made facing outward.
In that case, I couldn't make the most of the design because it sticks to the body on the back.
We will change to the new specifications and turn the design of the surface that is in close contact with the body to the front to make it even more flashy.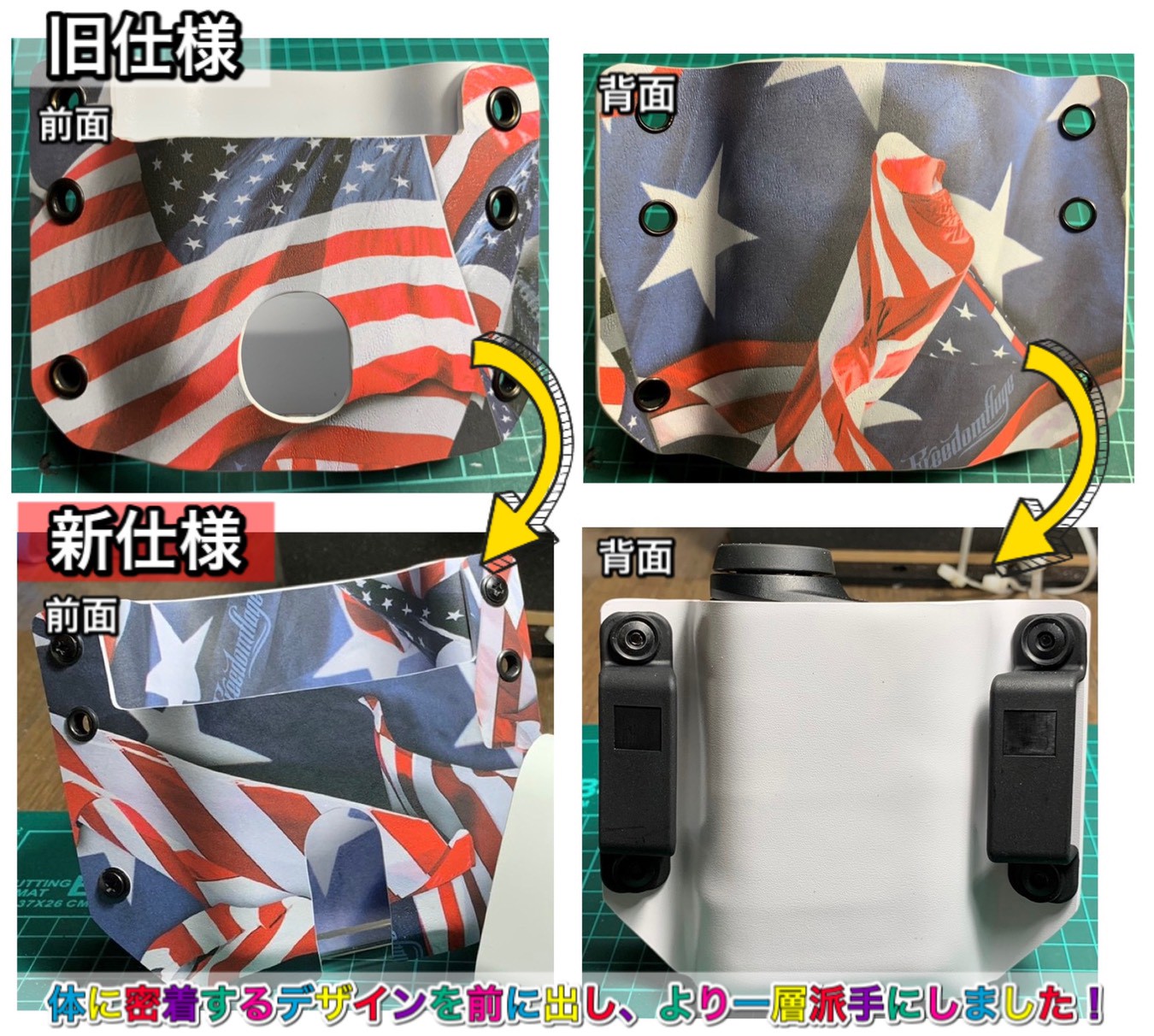 *上記画像内のホルスターはそれぞれ違う機種専用となり、形状が違います*
旧仕様(上段):Nikon COOLSHOT 20専用
新仕様(下段):GARMIN Approach Z80専用
Fit Your Own 富田