以前までの標準仕様は、レーザー距離計を持ち上げるための指穴が貫通しておらず、少々取りにくくなっていました。
今後全てのホルスターに「指穴貫通加工」を追加し、より一層レーザー距離計を取り出し易い仕様に変更しました。
もし「指穴貫通加工」が不要な方は、決済画面のクーポンコードに「nopenetration」を入力の上、ご注文下さい。
Previous standard specifications were a little difficult to remove because the finger holes for lifting the laser rangefinder did not penetrate.
"Finger hole penetration processing" has been added to all holsters, and the specifications have been changed to make it easier to take out the laser rangefinder.
If you do not need "finger hole penetration processing", please enter "nopenetration" in the coupon code on the payment screen before ordering.
↓変更内容(Changes)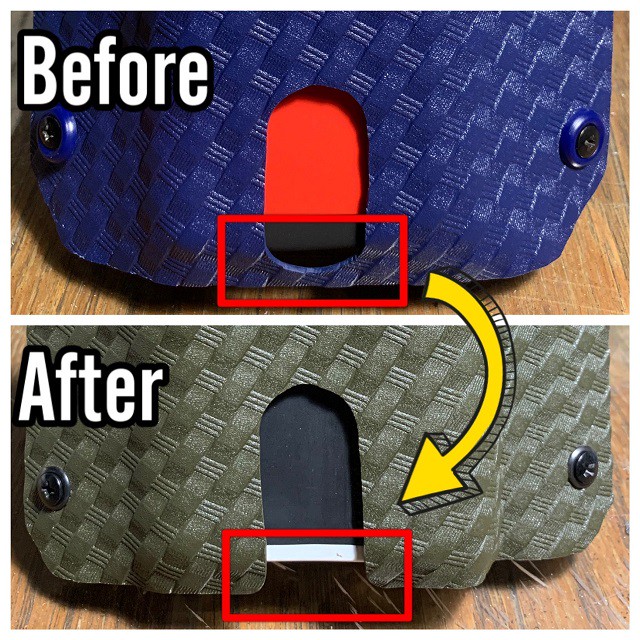 Fit Your Own 富田